FOR GENCON 2019!!! – Cadet Program – NMN19153254
Well no need for a link, filled in first 12 hrs. Just a reminder, if you haven't filled this time slot (Friday @ 10am) and are still interested, stop by. If we have a no-show, first come, first served! Looking forward to a great game again this year!
The Wolf's Dragoons are opening up their ranks to a select few skilled and talented Mechwarriors.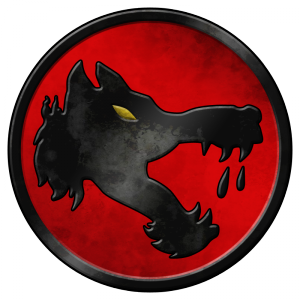 See if you have what it takes to rise amongst the ranks in the Wolf's Dragoons Cadet Program.
Each Mechwarrior will be put to the test in a 3 round Bracket tournament, Each step honing your skills not only in strategy and tactics, but your ability to successfully lead troops into battle and to follow your superior's commands.
At the end of these trials each Mechwarrior will earn a rank in the cadet core of the Wolf's Dragoons Home guard, a diploma that certifies their place in the greatest mercenary unit in the Inner Sphere, along with a Painted BattleMech they fought with in the trials.
Each Mechwarrior will start the 3 round bracket controlling 2 mechs that will be provided to them for the trials. They will face off in a 2 vs 2 mech battle against their 1st round opponent. This is where you will learn the basic game mechanics while dueling with a fellow cadet. The winner of the 1st round will be awarded with the rank of Cadet 1st Lieutenant as well as earn their pick of a commanders mech.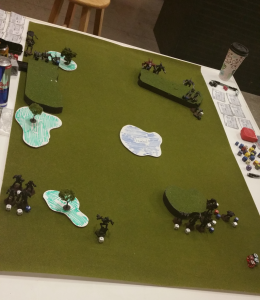 For round two, you will team up with the opponent you just played against to take one a similarly grouped cadet unit in Lance on Lance battle. In this game we will introduce Battlemech Special Abilities and Pilot abilities. We will also be incorporating more terrain features as well as a slightly larger map.
The winner of this challenge will be awarded the rank of Cadet Captain and have the honor of bestowing upon his lance mate the rank of Cadet 2nd Lieutenant. In this battle the final two players will pick their Battlemech from an available pool of Battlemech depending on wins/losses. The player that hasn't received rank yet will be promoted to a Cadet Sargent.
For the third and final round each Cadet Captain and the rest of his or her command will finally face the battle hardened and experienced units of the Wolf's Dragoons. Each Captain will need to be able to lead his or her troops against the likes of the Elite Alpha and Epsilon Regiment and the feared Black Widow Battalion.
This will be a casual and fun atmosphere. We will be encouraging everyone to have fun with it and hopefully make a couple new friends in the process. Bring a friend and battle it out for bragging rights! We are looking at possibilities to expand on this concept as well. We have some ideas for next year for those that "complete the course" to come back next year and participate if desired.
Players are strongly encouraged to attend the Alpha Strike Boot Camp before participating in this event. Having the basic understanding of Alpha Strike game mechanics will only enhance your enjoyment during this event.
Players: 12
All materials provided
Duration: 6 hours
Start Date & Time: Friday at 10:00 AM
Location: TBD
Experience level: None; better experience if you have gone through the Alpha Strike Boot Camp
Alpha Strike Rules